Solar Installers Brisbane – We are Solar Electricians
Globe Electrical Solutions are expert solar installers in Brisbane and will install the optimum solar panel system for your Brisbane home or business.  You can rely on a solar electrician such as Globe to ensure that your solar system will provide you with the maximum savings on your electricity bill .
Solar Accredited Installers
We are qualified electricians and Clean Energy Council solar accredited installers so with us you have the best of two worlds when choosing us as your Brisbane solar installers.
The team at Globe Electrical Solutions (led by owner and qualified electrician Jason Goodsell) have extensive knowledge and experience in selecting the right solar panels for your Brisbane home and guarantee the workmanship our solar panel installation.
Solar installation requires an upfront investment and it is essential that the solar panel system that is installed:-
Is specific to the requirements of your home or business.
Provides an excellent return on investment.
Is durable and long lasting.
Is cost-effective and affordable.
Is installed correctly, securely, tested and optimal for your needs.
Has a long term warranty on both the solar system provided and for the solar panel installation cost.
Is a hybrid system that provides you with the flexibility to add solar batteries in the future.  This is also your decision to made, but is highly recommended if you are looking for long term energy savings.  With solar batteries still rather costly we can make sure that the solar panel installation that we do for you comprises solar panels that can be retrofitted for batteries (once the cost decreases) so that you can gain electricity savings now and even greater savings in the future.
Advantages of Accredited Solar Installers Brisbane
As previously stated, Globe Electrical Solutions are Clean Energy Council accredited solar installers in Brisbane.
Being Clean Energy Council accredited solar installers means:-
1. We can competently design, supply and install grid connect solar installations, allowing you to start reducing your electricity bill immediately.
2. We stay up to date on industry best practices for all design and installation work.
3.  You are eligible to claim STC's as part of the rebate system.
A Solar Panel System Just For You
At Globe Electrical we have access to all major brands of solar equipment and solar panels and are able to design a solar panel system to suit your budget, quality and energy needs.
We firmly believe in that you get what you pay for!  Therefore we advise not to make your choice based on price alone!  Globe Electrical prefer to stay with reputable solar brands that have a proven track record and that can honour both their performance and manufacturers warranties.
Affordable Solar Panel Electrician

As Globe Electrical are not a franchise or a large business with a large advertising budget and many property holdings.  Thus we are able to keep our overheads down and we can then keep the rates down that we charge our customers.  So with us, you will be getting excellent service from experienced and skilled solar panel installers, yet still at a very competitive rate.  If you are looking for solar installers in Brisbane then Globe Electrical Solutions are the right business for you.
Contact Us 
Contact accredited solar installer and experienced Brisbane electrician Jason Goodsell from Globe Electrical Solutions today (0433 209 393) to arrange for a fair and reasonable quotation to install a customised solar panel system for you that will assist you best in reducing your electricity bills.
You may also wish to read some of the reviews written by customers of ours for whom we have successfully installed custom solar panel systems.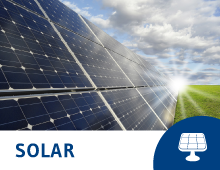 Solar Installers Brisbane
Globe Electrical Solutions are expert, experienced, and accredited solar installers Brisbane